(Motorsport-Total.com) – According to plans by the energy group RWE, the Erftlandring in Kerpen-Manheim should actually give way to lignite mining and be excavated in the coming October. But now the preservation of the legendary kart track by Formula 1 world champion Michael Schumacher seems secured.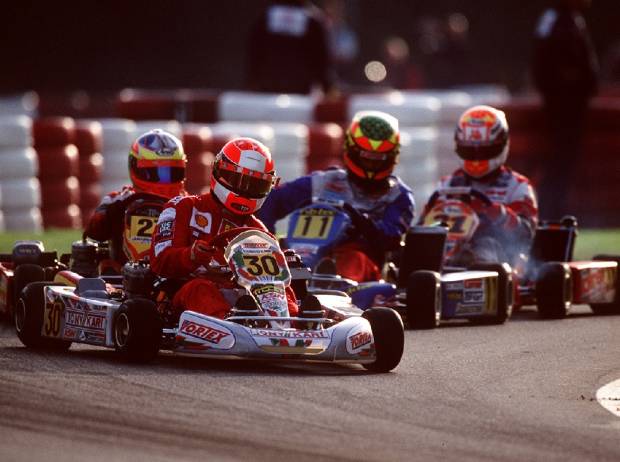 © Motorsport Images
Michael Schumacher at a kart race on the Erftlandring in the year 2001 Zoom Receive
Thanks to ongoing protests at the Hambacher Forst and the neighboring Steinheide, where the Erftlandring is located, RWE had to reschedule. "Our planning provides for the remaining area of ​​Steinheide not to be used within the current mining area," said RWE spokesman Guido Steffen to the Kölner Explicit '.
This also corresponds to the demands of the North Rhine-Westphalian state government. "We therefore assume that the go-kart track in Steinheide can be maintained," Steffen continued. The 550 members of the sports facility and Schumi followers can now take a deep breath.
The operators of the kart club remain themselves however skeptical. "Before we have not officially confirmed this by RWE, we will not comment on it. Of course we are happy if it happens," said club president Gerhard Noack. RWE spokesman Steffen, however, assures that he will get in touch with the membership soon.
"In view of the new scenario, we will speak to the kart club first. Because we are still at the beginning of the rescheduling and also have to wait for the approval process, it's too early to make a final decision. " According to the 'Explicit', the kart club should have the option of buying back.
RWE had bought up parts of the Converse in order to implement its plans for lignite mining there. Then the 1980 built Erftlandring stood before the end. The owners of the go-kart track – the Schumacher family owned two, the membership a third – were compensated. Now the line could become your property again.